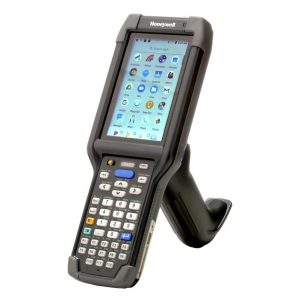 Honeywell CK65
The CK65 mobile computer boosts supply chain productivity by accelerating and error-proofing work in distribution centres and manufacturing.
The longest supported lifecycle available, up to 28-hour battery life, and best-in-class ruggedness, the CK65 maximizes productive uptime, while providing an easy path for users migrating from legacy Windows operating systems to the Android platform.
The CK65 device provides future-proof investment protection with support for four Android generations, starting with Android 8 (O). Security updates are also available for up to two years after the last Google patch through Honeywell Sentinel.
The large touchscreen with 51 or 53-key alpha numeric, 38 or 42-key numeric function, or 30-key large numeric keypads supports both legacy key-centric and newer touch applications.
Rugged construction withstands multiple 3 m (10 ft) drops to concrete across the temperature range and 3,000 1.0 m (3.3 ft) tumbles. IP65 and IP68 ratings against dust and water spray.
Enhanced 1D/2D scanning/data capture for short, mid, or long-range workflows, as well as direct part marking scan capabilities.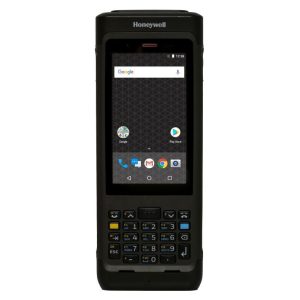 Honeywell CN80
This rugged Android™ compatible handheld computer features full-touch capabilities plus real keys for fast data entry at high transaction rates even in severe settings.
Large touchscreen with a 23-key numeric or 40-key QWERTY keypad supports both legacy key-centric applications and newer touch applications.
Enhanced 1D/2D scanning/data capture with read ranges of 0.15 m to 15.2 m (6 in to 50 ft) typically required in today's warehouses. Optional scan handle for flexibility to switch between handheld and pistol grip operations.
Ultra-rugged construction withstands 3.0 m (10 ft) drops to concrete and 2,000 1.0 m (3.3 ft) tumbles. IP65/IP67 ratings against dust/ water spray.
Cold storage and non-incendive options support operation where other products can't be used.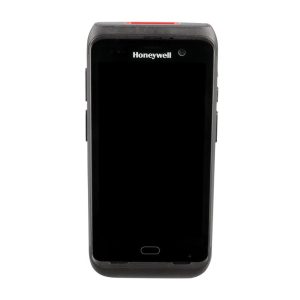 Honeywell CT40 XP
The CT40 XP is a one stop solution for store associates and other mobile workers to seamlessly accomplish daily operations from inventory lookup and in-store merchandising to last mile delivery, logistics and more.
The Mobility Edge enterprise management tools allow companies to test and validate applications once, accelerate deployments across the enterprise, optimize device performance, simplify maintenance, and extend product lifecycle.
Snappy, accurate data capture from a few centimetres to up to 10 m (32.8 ft) with Honeywell's innovative FlexRange scan imager, a 13-megapixel, auto-focus camera and 8-megapixel front-facing camera.
Easily locate a lost device to prevent productivity loss even when the battery is drained thanks to a second BLE beacon. Includes warm swap for uninterrupted operation for battery swap.
Achieve a balance of ergonomics and ruggedness. With a protective boot, it avoids wear and tear further. Easy to charge without taking off the hard boot.
Easy compatibility and seamless integration with both Honeywell-connected applications as well as third-party applications such as MDM, Push to Talk and VoIP software to maximize efficiency and protect your investment.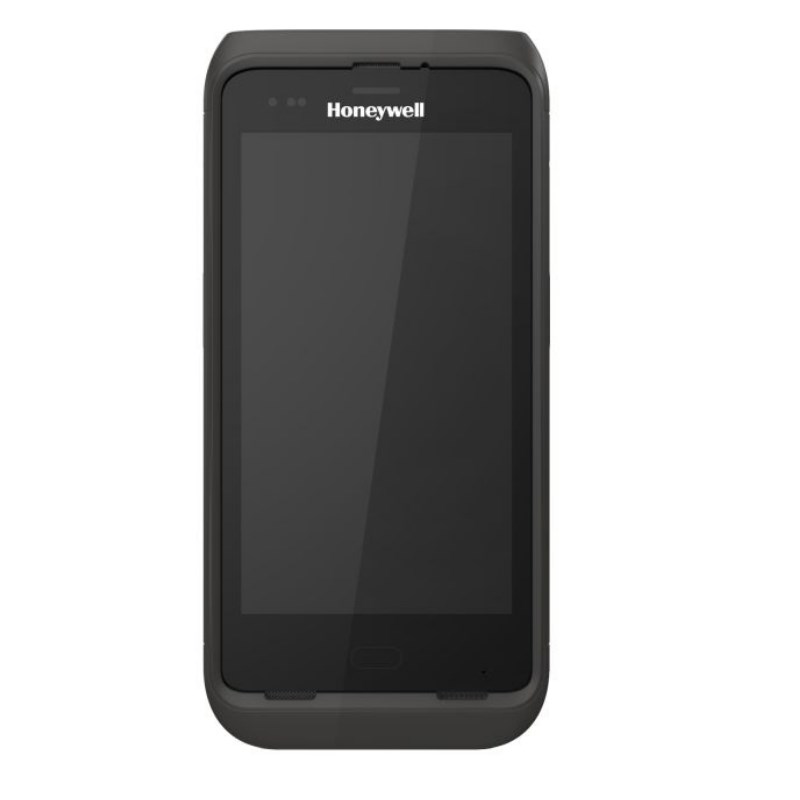 Honeywell CT45/CT45 XP
CT45 mobile computers, built on the Mobility Edge platform, are rugged, all-purpose productivity tools ensuring ultra-reliable performance, data connectivity and communications for front-line mobile workers in retail, logistics and fieldwork.
The CT45 is guaranteed to support from Android 11(R) throughout Android 13 (Android 14 and 14 a committed subject to feasibility)
The CT45/CT45 XP will is the long term successor to the CT40
CT45 XP has a Full HD screen, the CT40 has HD – 5inch screen
CT45 XP provides 2nd BLE, compared to the CT45
8MP front-facing camera, 13MP rear camera